Alex Wild
Ministers should waste no time to make unpopular cuts to pensioner benefits, a think tank director has said.
Many of those hit by a cut to the winter fuel allowance might "not be around" at the next election, said Alex Wild of the Taxpayers' Alliance.
And others would forget which party had done it, he added.
He added: "If you did it now, chances are that in 2020 someone who has had their winter fuel cut might be thinking, 'Oh I can't remember, was it this government or was it the last one? I'm not quite sure.'
Liam Fox
Mr Fox told the meeting that the government had to act now to make further cuts to pensioner benefits and welfare.
"This is the time to fix the roof" he said.
"We have a broken opposition. We have just won a general election and we need now to take the tough decisions we believe are right."
Now that Labour was not such a "great threat", this was a "great opportunity for us to do some of the more difficult things, however unpalatable they will be in the short term are what we need to do for the country", said the backbencher, a leading voice on the right of the party.
http://www.bbc.co.uk/news/uk-politics-34439965?SThisFB&post_id=10153850933242538_10154237680862538#_=_
So basically make cuts to pensioners benefits now as by the time the next election comes around they will either be dead or so senile they wont remember who made the cuts.
NICE!
So who are the tax payers alliance their website potrays them as knights of the general public taking Government to task on tax reduction. The truth turns out to be entirely different.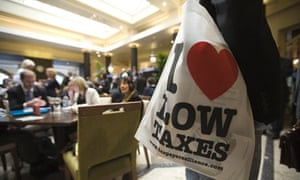 "A Guardian investigation has established that a large part of its funds come from wealthy donors, many of whom are prominent supporters of the Conservative party."
"This is an arms-length Tory front operation run by big powerful business interests who want to remove themselves from paying tax by poisoning the well of public debate around the issue," said Labour MP Jon Cruddas.
"They are hugely influential," added a senior Labour figure"
http://www.theguardian.com/politics/2009/oct/09/taxpayers-alliance-conservative-pressure-group